Thermo Twin Pack Is So Hot It's Cool
Ensure you never drink cold coffee or warm beer again with this Thermo 16oz Mug from Sears. This 16-ounce Bubba Travel Mug is designed to carry with you wherever you go, whether you're working out in the yard, chillaxing by the pool or enjoying a relaxing round of golf. It's great for around the house as well, and can also accompany you to the office for that essential a.m. caffeine fix.
This Thermo Twin Pack gives you two travel mugs for one very low price, so you can afford to keep one at home and one at work, or share with your significant other. They'll keep your beverages hot or cold for hours, and each mug holds a little over one liter/quart, which means more time in between refills. This handy-dandy travel mug is designed to fit in larger cup holders (including most golf cart cup holders), and it even offers a built-in bottle opener, perfect for when you need a cold brew on a hot day!
This Thermo 16oz Mug from Sears comes in a convenient two-pack, so you get two travel mugs-or 32 total ounces-for one low price
Designed for personal use; perfect for the home, office, outdoor work, beach, pool or lake
Keeps hot beverages hot and cold drinks cold for hours, so you can enjoy your time in the sun without sacrificing the taste of your beverage
Each mug holds just over one liter/quart, which means you can enjoy your beverages longer before you need to refill
Built-in bottle opener under the handle makes multi-tasking a breeze
Dual-walled polyurethane design with foam insulation is BPA free
Stainless steel band for a stylish touch
Tough, durable construction means your mugs stand the test of time
Ergonomically designed handle with soft touch TPE grip keeps you comfortable while you sip
Fits in some larger car/truck cup holders and most golf cart cup holders
You get two mugs, so you always have a back-up or spare to share
Get yours HERE
 Be sure and Click Here First and make How to Shop for Free®  is your Personal Shopper so you can start earning points and exclusive coupons
Order online and select FREE in Store Pick up or get or Free Shipping with Shop Your Way Max on Qualifying purchases!
How to Shop for Free®  Exclusive page on Shop Your Way Rewards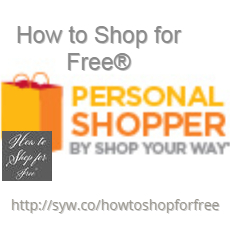 Get all the front page deals delivered to your inbox every afternoon. Sign up for the How to Shop for Free Daily Newsletter
*This post may contain affiliate links. See our full disclosure  . Thank you for supporting How to Shop for Free®