Gerber Graduates Gas Point Money Maker!!
Stop & Shop sale  2/12 – 2/18
Gerber Graduates snacks, yogurt blends or cereal with fruit 2.50
buy 7 = 17.50
Use (3)
$1.00/2 Gerber or Graduates Yogurt Blends Item = 14.50
earn 17.50 in gas points = $3.00 MM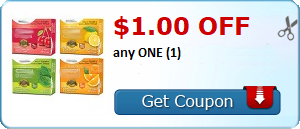 Follow all our Stop & Shop posts:
Stop & Shop Forums ~ Where we break down and share deals
Sign up for Email Notifications when someone posts to the Forums that you subscribe to
Stop & Shop Front Page Posts ~ Where we post hot deals
How to Shop for FREE Facebook Page
Stop & Shop Freebies & Deals Facebook Page
Printable Match Up Lists~ Print out all deals with coupon match up
Coupon Database ~ Looking for a coupon?  Look it up here!