Kmart Double Coupons Event 12/28 – 1/3
Be sure and Click Here First and make How to Shop for Free®  is your Personal Shopper so you can start earning points and exclusive coupons
Kmart will be doubling coupons  up to $2.00 from 12/28 – 1/3 for all Shop Your Way Rewards Members.
Be sure you are following me so I can add coupons to your account to sweeten the deal.
To see if you are following me CLICK HERE if it says I am your personal shopper then you are all set.
If not then just request to have me and I will start adding some hot coupons on your SYWR account.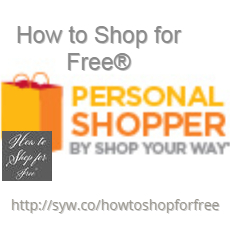 Get all the front page deals delivered to your inbox every afternoon. Sign up for the How to Shop for Free Daily Newsletter
*This post may contain affiliate links. See our full disclosure  . Thank you for supporting How to Shop for Free®