If you got an L.L. Bean catalog in the mail DO NOT Throw it away. Flip open the front page and you may find a $10.00 gift card inside. The gift card has no minimum purchase required and there is free shipping!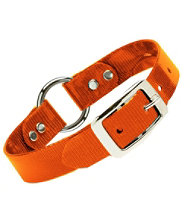 I think I will use my gift card to get Harry a free collar.
Did you get one?  Let me know what you are going to get for free.