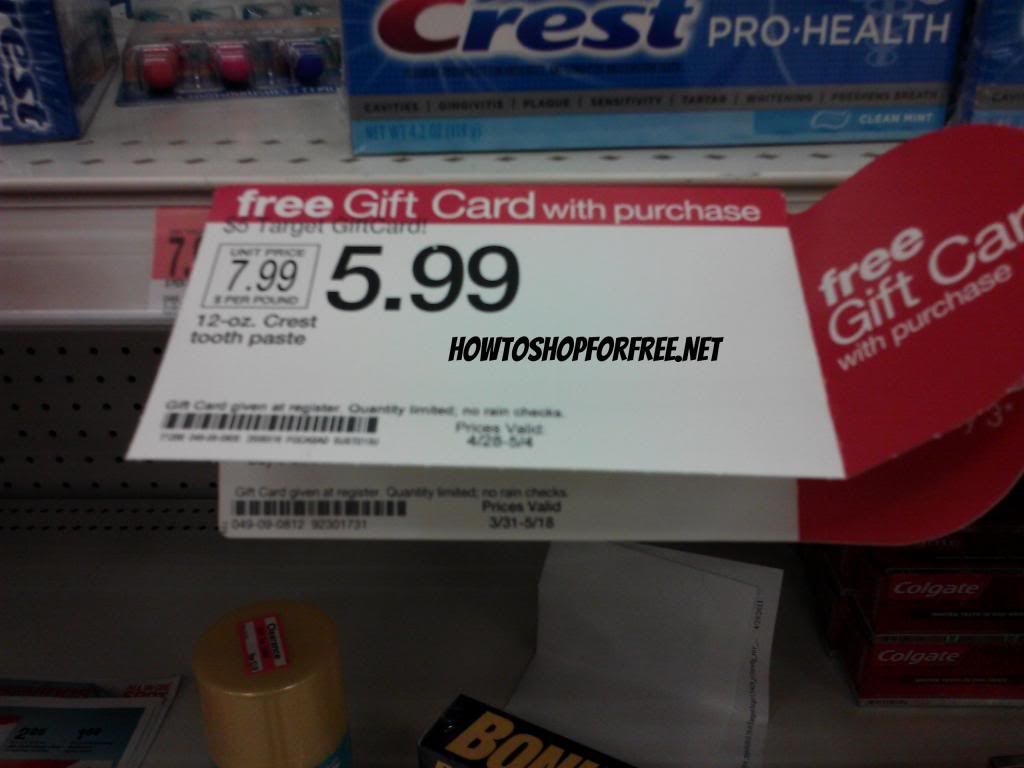 Today is the last day to take advantage of the Target Crest / Oral B / ColgateGift Card deal
The gift card deal is working when you buy just one Crest or Oral B 3 packs. The gift card prompt is coming up so this deal is back on and working like a charm!!!
I was skeptical when I saw the new sign so I tested it and sure enough it works AS advertised. I even tried multiples in sets of 4 and had no problem at all!!
Have fun!!