There are tons of Manager Special Mat Deals today at the North Andover Stop & Shop.
I paid 78 cents fro a package of Stew Meat
This package of Pork Chops cost me 46 – 49 cents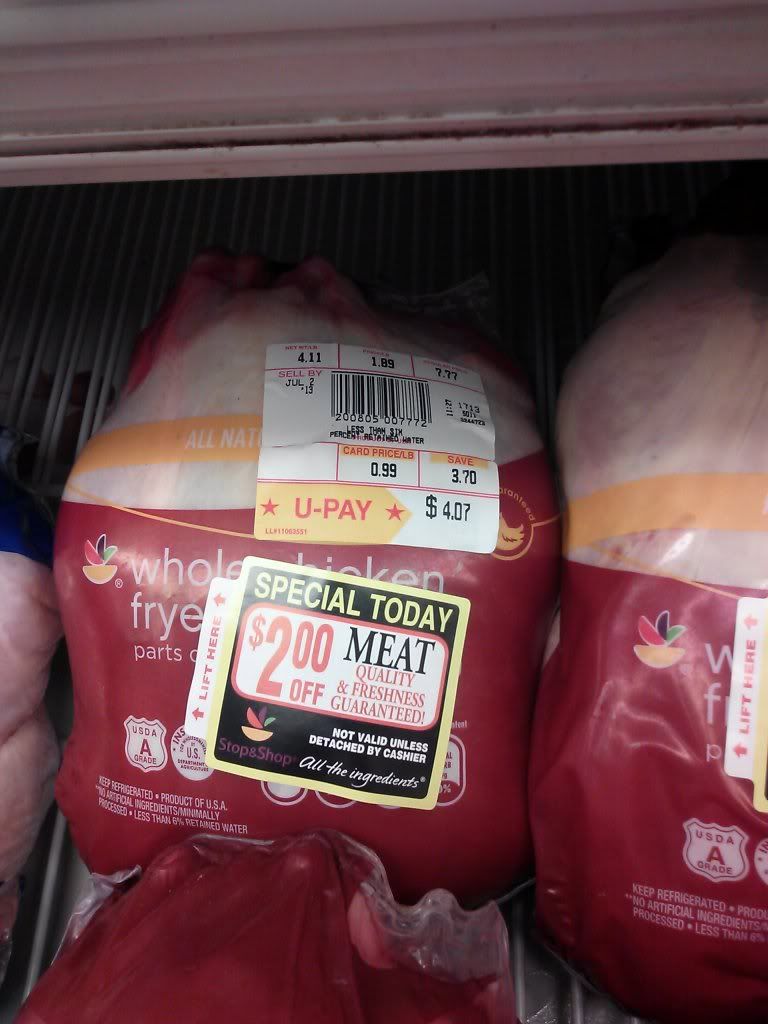 Whole Chickens cost was $2.07
I also grabbed steak for .50 a package and 20 oz's of Hot Sausage were $1.00.
If you need meat now is the time to stock up!!!