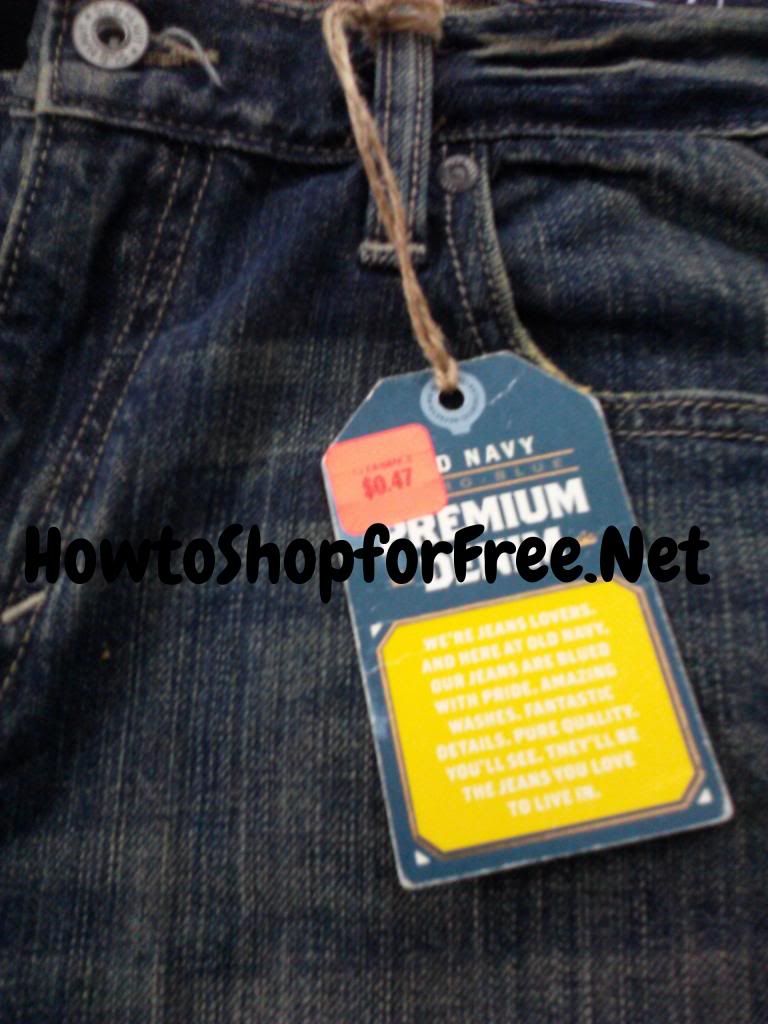 Check out this amazing deal I found on Men's Jeans at Old Navy!!
I was at the Square One Mall in Saugus and out of the corner of my eye I spotted a orange tag on the bottom shelf of a men's display.  I l;ooked closer to see a price tag of $0.47. I had to rub my eyes to be sure I was reading the tag clearly and sure enough I was.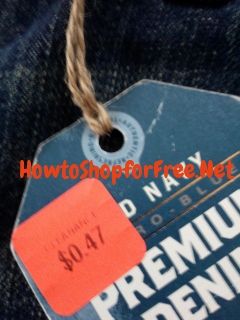 These jeans were just 47 cents!!  I also splurged on a pair marked $1.99 and $2.47. There was plenty of sizes to choose from so take a peek and see if you can find a size you need.
Have fun!!