Snyder's Pretzel Pieces 5¢ for the big bag!!
Stop & Shop has Snyder's Pretzel pieces on sale for $2.50
Use the $0.55/1 Snyder's Hanover Pretzel Pieces; Includes 10 oz or Larger Only
The coupon will double making them $1.40 a bag


HINT** If you play with the zip codes you can get extra prints (at least it's worked for me)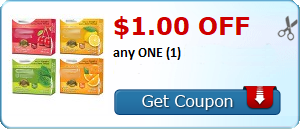 Making them just 5¢ a bag!!!