MONEYMAKER Huggies Wipes (Starts today 8/28 @ Stop & Shop)
Don't miss out on this HOT freebie OR moneymaker (depending which deal you do) at Stop & Shop, starting today: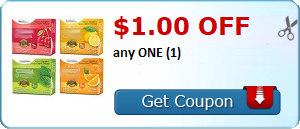 $0.50 off (1) HUGGIES Wipes 32 ct. or larger
Get Free/Moneymaker wipes @ Stop & Shop:
Free WYB 32ct. Huggies Wipes $0.99 everyday price (see photo atop this post); Use $0.50/1 printable coupon (doubles) = Pay NOTHING oop
MoneyMaker wipes with Gas Pts. Deal:
Buy 8 Huggies Wipes @ $2.25 each = $18.00
Use (8) $0.50/1 printable coupon
1st 4 coupons will double: -$4.00
Last 4 coupons will be at face value: -$2.00
Pay $12.00 OOP, earn $14.00 in gas = $2.00 MM!!
(thanks Carol for breakdown on gas pts. deal)
Follow all our Stop & Shop posts:
Stop & Shop Forums ~ Where we break down and share deals
Sign up for Email Notifications when someone posts to the Forums that you subscribe to
Stop & Shop Front Page Posts ~ Where we post hot deals
How to Shop for FREE Facebook Page
Stop & Shop Freebies & Deals Facebook Page
Printable Match Up Lists~ Print out all deals with coupon match up
Coupon Database ~ Looking for a coupon?  Look it up here!