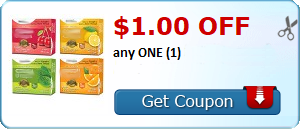 Palmolive MONEY Maker at Stop & Shop with New HOT Printable – RUN!!!
Stop & Shop Sale 3/20 – 3/26
Palmolive Dish Soap 25 oz – $2.50
Buy 7 get .40¢ off a gallon of gas
Buy 7 x $2.50 = $17.50
Use (7) $0.35 off any Palmolive Liquid Dish Soap
Earn $14 in gas (35 gallons)
Final Price: .35¢ MONEY MAKER
Follow all our Stop & Shop posts:
Stop & Shop Forums ~ Where we break down and share deals
Sign up for Email Notifications when someone posts to the Forums that you subscribe to
Stop & Shop Front Page Posts ~ Where we post hot deals
How to Shop for FREE Facebook Page
Stop & Shop Freebies & Deals Facebook Page
Printable Match Up Lists~ Print out all deals with coupon match up
Coupon Database ~ Looking for a coupon?  Look it up here!