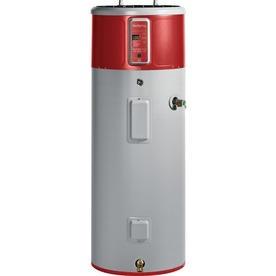 Save $1,350.00 on a hybrid waterl!!
GE GeoSpring 50-Gallon 10-Year Hybrid Heat Pump Water Heater ENERGY STAR
Item #: 386797 |  Model #: GEH50DEED SR
Lowes price is regular $1399.99 on sale for $999.00 
Here is how to work this deal
Step 1. You can try and use a Harbor Frieght 20% off but it probably won't fly at Lowes.  If it doesn't proceed to step 2.
2. Buy a 20% coupon on Ebay . You can buy a 20% Home Depot coupon  HERE. They are selling  sets of 3 coupons for $25.00 . Before you say "I am not paying $25.00 for a coupon be quiet and think about it. The coupon will cost you $25.00 for 2 but ONE of them will save you $200.00!!
Make sense now doesn't it.
$999.99 – 20% = 799.99
Get a $750.00 energy star rebate HERE = $49.00
You do need to have it installed by a licensed plumber so that will be an additional cost that I do not have a coupon for : (  But you can always barter with a plumber to get it free!